ANNOUNCEMENT

Wir ersuchen Sie um Ihr Verständnis, dass unser Büro aufgrund der COVID 19 Pandemie bis auf weiteres nur einen eingeschränkten Parteienverkehr unter Einhaltung strikter Vorsichtsmaßnahmen anbieten kann. Bitte tragen Sie sich für einen Termin an einem unserer Konsularstage ein (>Passports). Per E-Mail und Telefon stehen wir Ihnen selbstverständlich für Fragen zu Verfügung.
We ask for your understanding that due to the COVID-19 Pandemic and recent developments the Austrian Honorary Consulate Denver is currenlty offering restricted services under COVID rules. Please set up an appointment during one of our Consular Days (>Passports). We will continue to respond to your queries via email and phone. Thank you for your understanding.
Stay healthy and we hope to see you soon.
Bleiben Sie gesund, wir freuen uns auf ein baldiges Wiedersehen.
Best – Herzlichst,
Hikmet und Nayantara Ersek, Honorary Consul & Honorary Vice Consul for Austria in Denver
Services
Find out how the Austrian Honorary Consulate can help you right here in Denver, CO.
Useful Information
From German teachers and German translators in the US to language camps in Austria.
We are excited to start sharing podcasts about Austria, called Austria Tipps.
Are you a tourist visiting this beautiful country? Or maybe even an Austrian who is looking for something special? We encourage you to listen in to our podcasts for some special tips!
 Podcasts published so far:
Jewish Cemetery in Vienna – Jüdischer Friedhof in Wien Währing
Schloss Schönbrunn
Heuriger
EVENTS
Invite to celebrate the Austrian National Holiday on Tuesday, October 26th from 5:30pm to 7:30pm. Please register here.
Heimat Abroad is organizing the ICH BIN EXPAT Virtual Conference for the German-speaking Expat Community in the US. Date: November 3-6, 2021. More information can be found here.
Blog
Read about Austrians in Colorado,  Wyoming and New Mexico or learn useful information for Austrians in the US or for Americans who want to visit to Austria.
Newsletter
Sign up to get added to our newsletter list. You will stay up to date on interesting events for Austrians in the Denver area or important information for Austrians abroad.
Did you know that there is a Mozart house in Innsbruck?
#Mozart @InnsbruckTVB https://t.co/VDwLEGHa2C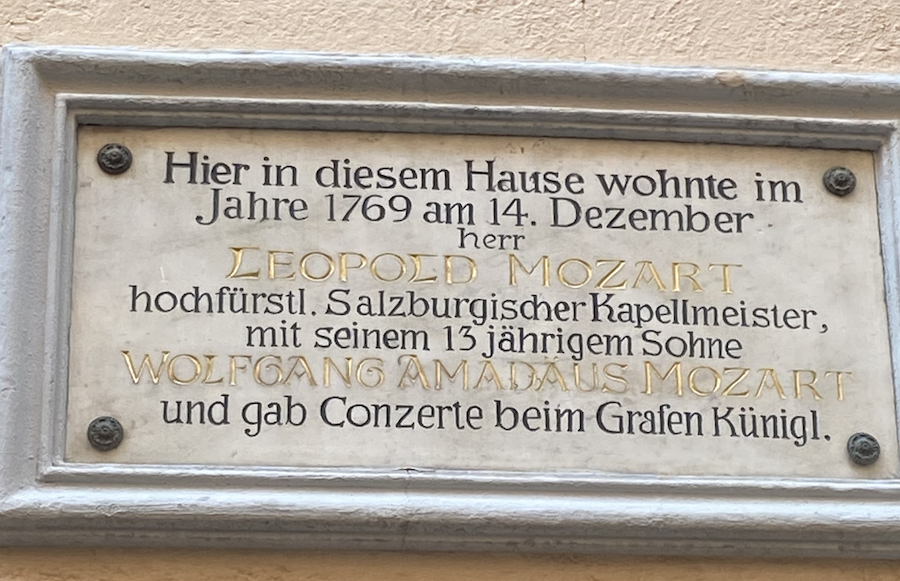 Be social with us on Instagram

Join the Facebook Group Austrians in Denver & Colorado
Join the Facebook group for all things Austrian & Colorado (unaffiliated with the Austrian Honorary Consulate Denver).
If you know of any Facebook groups for Austrians in Wyoming or New Mexico, let us know.
Contact Us
Our office is currently only open on special consular days and appointments are required. Please contact us by phone at 303-396-4538 or email if you have questions.